Setting up Auto-Payments gives you peace of mind so that you don't have to worry about your payments. To make it even easier for you, you can now set up Auto-Payments online. If you are currently making manual payments, or you've been on Auto-Payments before and want to switch back, follow the steps below.
Log in or create an account by clicking here.
Once logged in to your account, click 'More' Ex. 1
Select 'Set up auto pay' Ex. 2
Review your payment information and accept the terms.
If there is more than one valid payment method, you can click 'Change' to select your preferred payment method. Ex. 3
To add a new payment method, please contact us.
Review your information and click 'Submit'. A confirmation will appear to indicate your changes have been saved.
Thanks for setting up Auto-Payments!
To understand more about your payments, please click here.
Ex 1.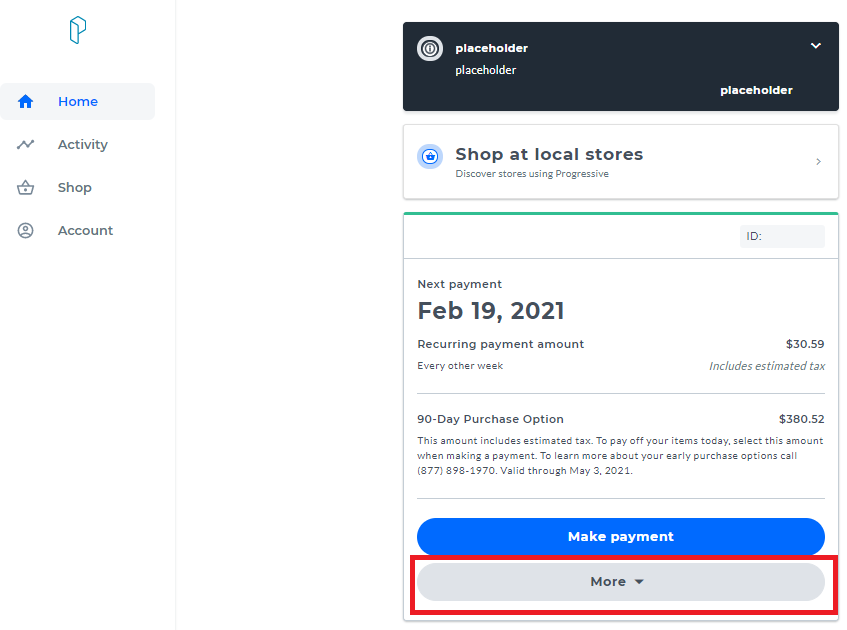 Ex 2. Ex. 3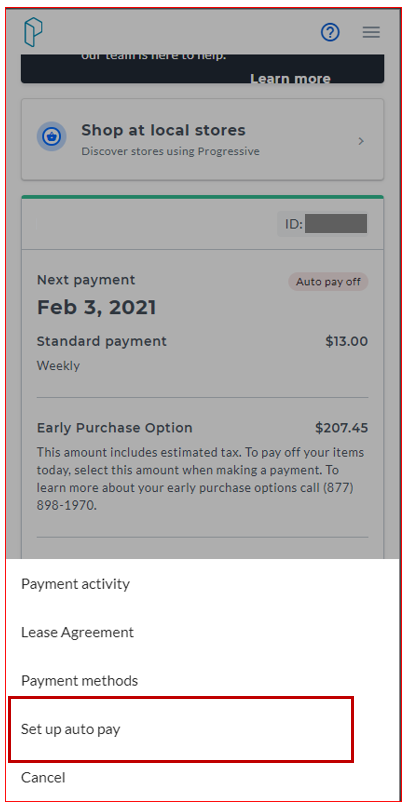 Ex. 4