Progressive Leasing is available in over 30,000 online and retail partner locations across the U.S. (excluding Wyoming, New Jersey, Wisconsin, Minnesota, and Vermont). Our many retailer partners offer items such as furniture, electronics, jewelry, tires & wheels, mobile devices, appliances, mattresses and more.
To find a store near you:
1. Click here to be redirected to our 'Find a Store' page.
2. Type in your City or Zip Code and select the correct location in the drop-down options.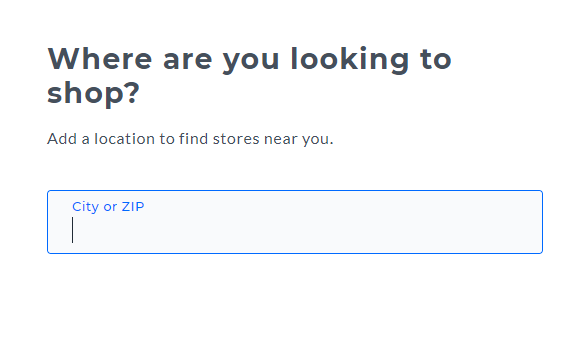 3. Choose your preferred shopping method by selecting 'In-Store' or 'Online'.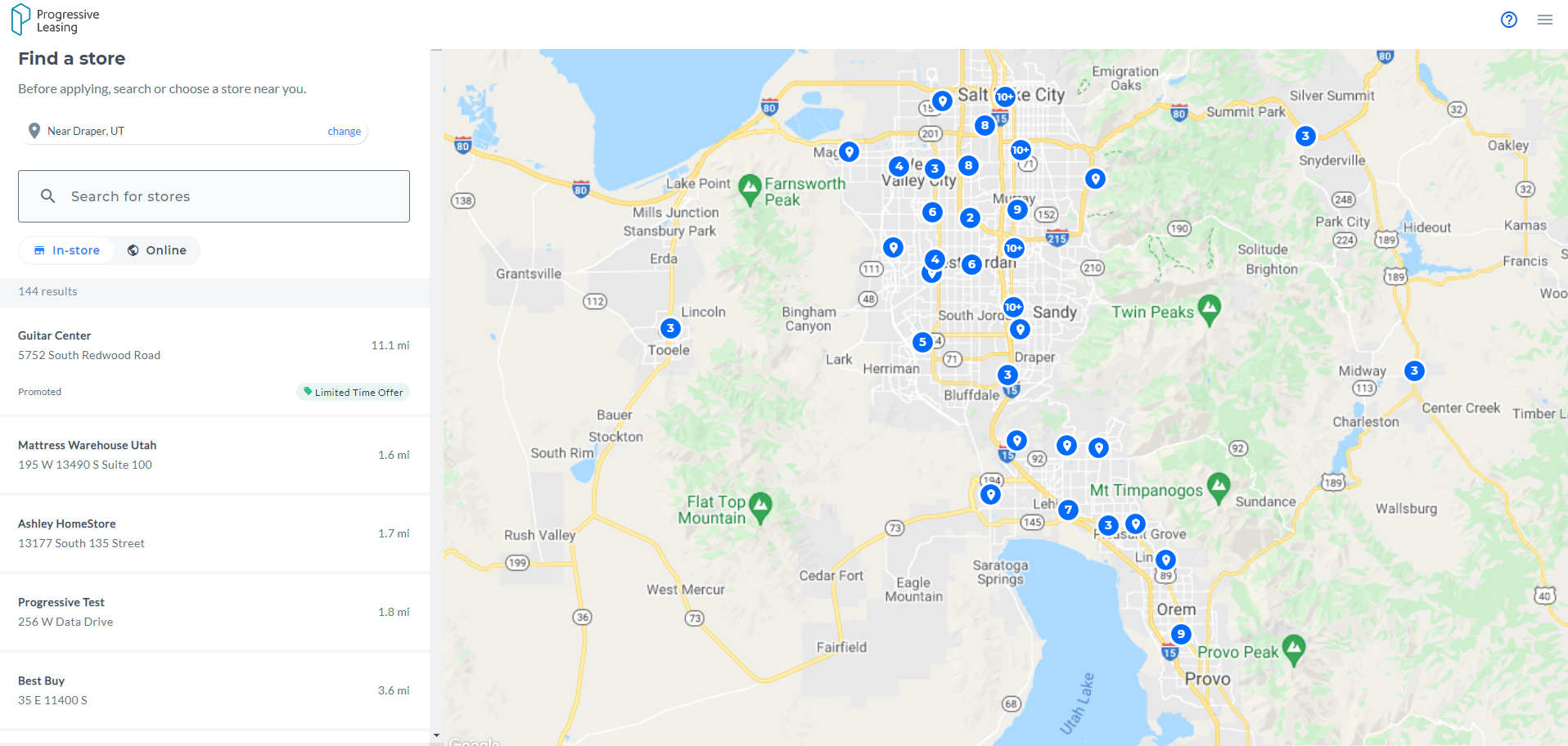 You are now able to browse all retail locations in your area that use Progressive Leasing as their lease-to-own option. Once you've selected a store, you have the option to apply.
You can also search for stores in our mobile app, which you can find in the Google Play or the App Store. You can also ask store associates at your favorite retailers if they offer Progressive Leasing.