English
Do you need to view Progressive Leasing online in a different language? To best serve our customers, we offer all content in our Help Center and in your account in both English and Spanish.
Changing your language preference in the Help Center:
To view articles in a different language, follow these steps:
Scroll down to the bottom of the page.
In the bottom right corner of the page, you will see a link that says either 'English (US)' or 'Espa

ñ

ol (US)' (Ex. 1).
Click on the dropdown arrow, and select the option you need (Ex. 2).
Once you have followed these steps, you will be able to see any article in your preferred language. You have the ability to toggle between the two languages at any time.
Ex. 1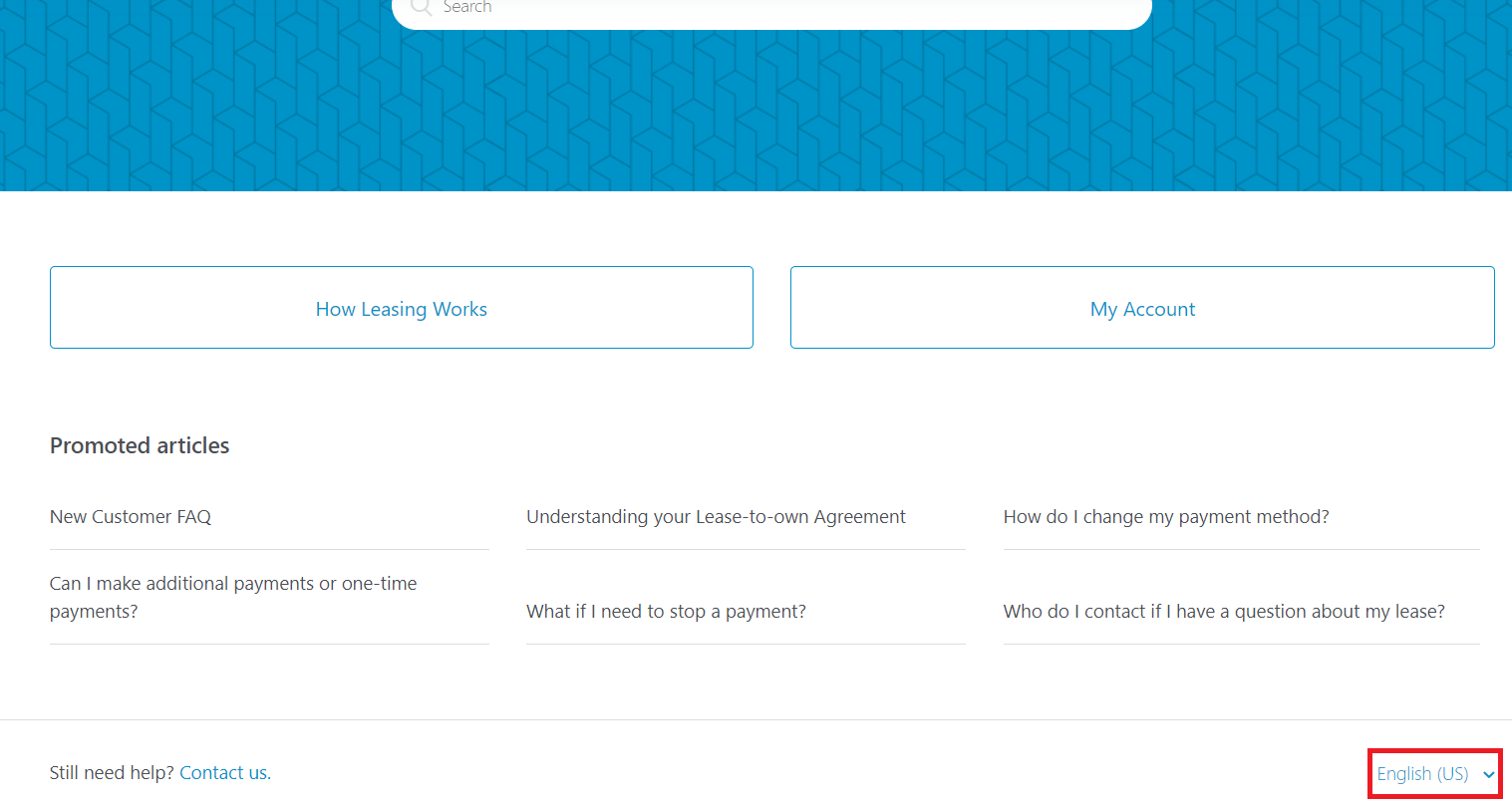 Ex. 2